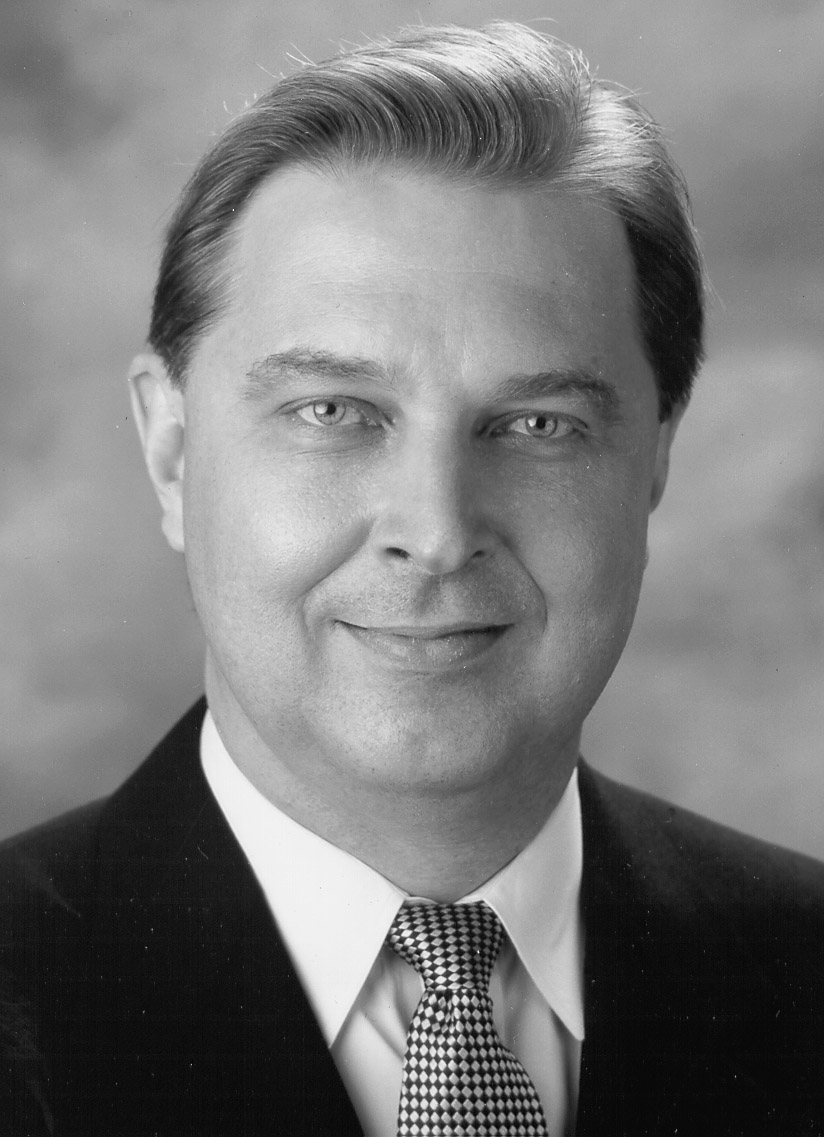 Scott McBride Smith is President of the International Institute for Young Musicians, and President of America's acclaimed curriculum and assessment program Royal American Conservatory Examinations
An internationally recognized authority on piano teaching, Scott McBride Smith is co-author of the widely used college text The Well Tempered Keyboard Teacher. Dr. Smith is Associate Editor of the magazine for early-level piano study Keyboard Companion, and was Contributing Editor for the magazine Piano & Keyboard. His articles have appeared in Piano Guild Notes and The American Music Teacher.
Scott McBride Smith has given workshops for teachers' groups throughout the U.S., in Asia and South America. He has appeared several times on the program of the Music Teachers National Association, and has given workshops for the National Association for Gifted Children. Dr. Smith was the leader for the Independent Music Teacher sessions at the 1999 MTNA Convention in Los Angeles, and panel chair for sessions on Pedagogy Day. He has appeared on the programs of the 2000, 2001, 2002, 2003 and 2004 MTNA Conferences. Dr. Smith was featured on the programs of the 1999, 2000, 2001, 2002, 2003 and 2004 World Piano Pedagogy Conferences. He was a commentator at the 2001 National Conference on Keyboard Pedagogy and a featured artist at the 2003 Conference. He was featured clinician at the 2003 European Piano Teachers Association-UK conference in Winchester and the 2005 Victorian Music Teacher Association (Australia) Summer School in Melbourne.
Dr. Smith has served as Visiting Professor at the Bela Bartok Conservatory in Lima, Peru; at the Hong Kong Academy of Performing Arts; and in Taiwan, sponsored by the International Piano Teaching Foundation. He is currently visiting teacher at the Royal Conservatory of Music in Toronto.
Scott McBride Smith is a respected teacher of prize-winning piano students in Irvine, California. His students have been California State Champions in the years 1988, 1990, 1996, 1998, 1999, 2001 and 2004. Former students have been First Prize winners in the Naftsger Competition, Tchaikovsky Competition and in competitions of the Music Teachers National Association. Amir Khosrowpour, Dr. Smith's student for 11 years, was the 2001-2002 Steinway National Collegiate Champion. His student Jeremy Siskind is the 2002 winner of the ASACAP Foundation Young Jazz Composer award. Students have performed with the San Diego Symphony, the Long Beach, CA Symphony and the Los Angeles Philharmonic, among others.
Dr. Smith received his Masters of Music, Magna cum Laude, from the University of Kansas. His doctorate is from the University of Southern California, where he was co-winner of the Outstanding Graduate in Piano award. He served as president of the Southwest Division of the Music Teachers National Association and director on the MTNA National Board. He is a member of the European Piano Teachers Association. A certified teacher of early childhood music, he is a member of the Early Childhood Music and Movement Association.

PEP: Tell us how you found your way into music and music teaching.
Although I don't come from a traditional musical family, my Mom could play the popular songs of her day by ear, and performed on an old-fashioned portable organ for wounded troops during World War II. Somehow, without any particular encouragement from anyone, I discovered that I liked music and wanted to be around it—all types! Everyone in my family was amazed. They thought I would become a lawyer, like my grandfather.
I started studying late, at age 13. I think my parents shared the attitude of many of their generation that music study was a nice hobby for girls. It took quite a bit of work on my part to persuade them to let me study. I went to the proverbial "teacher-down-the-block". She was a caring person, but not a good musician. I had a lot to do when I got to college!
When I did begin serious study, it quickly became evident to me that I was far, far behind, and that a career as a concert artist—despite some success on-stage--was not within my grasp. I'm glad that I discovered my vocation early. From an early age, I sought out everything I could learn about teaching. Remember, this was the old days, before universities offered much in the way of piano pedagogy. Most professors thought that the best performer would automatically become the best teacher. Sadly, some still do.

PEP: Who was the most influential person in your thinking about piano and piano teaching?
There are many. My first pedagogy teacher was Robert Pace, at Teachers College, Columbia University. Although I did not end up teaching from his method, his stress on training musicianship skills—sight-reading, ear training, knowledge of theory and harmony—along with repertoire and pure technique was crucial to me. I saw the importance of having a nation of music makers, rather than passive consumers. That was over 30 years ago. I think we have some ways to go in achieving this goal.
Adele Marcus was a great inspiration. Her creamy, yet clear tone is something I always keep in my ear. She was constantly thinking creatively about music and insisted that each student achieve the highest standard of which he was capable. She never settled for second-best. She was a larger-than-life figure, generous of spirit and also capable of much sarcastic criticism. I hope I have emulated the former, without partaking too much of the latter!
There have been so many mentors, colleagues and students who have taught me. Marienne Uszler was one of my professors, then a colleague and now a friend. I owe her a lot. But she's not the only one. I couldn't begin to name them all, though I should.

PEP: As president of the Royal American Conservatory Examinations, can you tell us about its goals and programs?
Royal American Conservatory Examinations (RACE) offers practical and theoretical exams, working in cooperation with the Royal Conservatory of Music in Toronto. The idea for the program grew out of my frustration with the state of music education in our country. Recent polls show that the American public overwhelmingly supports music education in the lives of children. Despite that, the number of students receiving music instruction continues to decline yearly.
I believe that music educators need to work together to educate families about the importance of quality music study and the skills necessary for musical success. RACE is an important tool in this process, setting a uniform, national standard that is fair, but challenging.
RACE offers tests in repertoire, pure technic, études, sight-reading and ear training for all instruments and voice, and exams in theoretical subjects (practical, rudiments, harmony, history, counterpoint and form and analysis). The piano program has 12 practical levels, beginning in the first year of study (preparatory A) and culminating in a diploma from the Royal Conservatory, called the A.R.C.T. (Associate of the Royal Conservatory of Toronto).

PEP: What advantages does a nationally standardized examination in piano offer teachers, students and parents?
It provides a uniform structure that provides American teachers and families a consistent, nationwide standard. Students who grow up in an isolated rural area (as I did, for part of my childhood) have access to the same quality program as students in New York City. All participants have the motivation to achieve a goal that results in recognition from one of the world's most famous music schools.
To my mind, the most important aspect of a nationwide system is the consistency of the practical exam process itself. RACE examiners are rigorously trained and monitored so that every student, in every location, receives the same quality of examination and the same quantifiable result.
Teachers will appreciate the fact that there is no teacher fee or teacher volunteer requirement.

PEP: What "deficiency" in training or technique do RACE's examiners most often find in students of the piano and how can teachers rectify that in their own students?
We gave our first exam in May, 2004, so we probably don't have a complete picture yet. In our early results, we are finding many American students are not fully prepared in the areas of pure technique (things like scales, arpeggios, broken chords), sight-reading and ear training.
I haven't been totally surprised by that. Many of our student events in the US are repertoire-only, so, naturally, that is what teachers spend most of their limited lesson time preparing.
However, there is quite a bit of research that shows that students have a better chance of playing for a lifetime if their ear skills and reading skills are strong. That is one reason we stress those areas in the RACE program.

PEP: Given the emphasis students place on "learning to play" quickly, how can the teacher best shoehorn ear-training, reading and theory into the usual half hour or even the hour long lesson slot? Can technology help the teacher do this or should the teacher do it all?
It's a big challenge, and one that needs to be addressed since most teachers here and abroad teach mainly half-hour lessons. The most important component of success is to work in small increments, often. I give students theory workbooks to complete at home, which I check while they play their technic during the lesson time. I also give them ear training and sight-reading assignments to complete at home, which I spot check at the lesson. None of this needs to take a lot of lesson time, but needs to be done consistently.
I'm glad you mention technology. I do indeed use it. I teach "extended lessons"—the students come 20 minutes or a half hour early and work on the computer for theory and ear training drills. Then, they move to a digital piano with headsets and complete a sight-reading assignment. This is all completed while I sit in a different part of the studio teaching another student. I charge a annual materials fee for the "extended" part of the lesson, but do not charge for the time itself. I find that the fee does indeed cover the cost of hardware and software, and is well worth the extra effort on my part. I have seen real growth in student musicianship since I started doing this a few years ago.

PEP: You have had a remarkable record of success teaching piano. Can you share your "secret" of success with us?

Too dumb to say "no"? ☺Joking aside, there is a serious point here. If I think something is important, I will plunge in and try my best, even if prevailing opinions suggest an opposite course. I was blessed with excellent training, after I got to college, which gave me a firm foundation. And I have an enquiring mind, so I have been able to continue my learning and growth outside of an academic environment. Lateral thinking skills, intuition, hard work and good luck have all played a part. I have been a very fortunate person.

PEP: How can teachers get certified as examiners for RACE?
There are several steps. To apply, teachers must have a bachelor's degree in music or the equivalent, 5 years teaching experience, and prior judging experience. If they are accepted, they go through a week-long training session, and then do their first several exams paired with a senior examiner. All of our examiners participate in follow-up workshops and have their scores monitored.
Many teachers choose not to become examiners, but simply to participate by entering their students in the exams.

PEP: What advice would you give to students of the piano?
Play with love, and practice a lot.

PEP: What advice would you give to teachers of piano or music generally?
The field of music education changes quickly, as the nature of our field evolves to reflect the reality of how people live today. I think that there are a lot of fine teachers in our country who love music and love teaching, but did not have the opportunity to receive fine training or have not kept their skills up-to-date.
I encourage everyone to read, attend workshops and summer sessions. It can be a stimulating, mind-stretching way to improve one's own skills—and a great way to make new friends. It's all a lot of fun!

PEP: Can you give us your reflections upon music as a career?
We musicians are lucky—our career is both our hobby and a profession. I feel grateful every day that I can make my living doing something that I love. I also value the opportunities for growth and improvement that are part of a music teacher's life.

PEP: What does it take to be a "successful" musician or music educator?
There are several qualities. Learning to accept success, and learning to accept disappointment—and keeping them in balance—is one of the most important. When I was young, I naively assumed that success would bring nothing but happiness. One time I heard the legendary UCLA basketball coach, John Wooden, speak, and he said, "the more success you have, the more of everything you have". More money, more recognition--but also more pressure and more criticism. I have come to see the truth of his words.
Success always involves accepting the reality of the opportunities that are available to you. As I said, I was lucky to discover my vocation in teaching early. I have seen others who want to only play concerts. That is not the way the world works—even the most accomplished concert pianist in today's world does some teaching. And needs to have the training and skill set to do a good job!
Most successful musicians I know do some form of multi-tasking. Perhaps I am prejudiced that way, since it is what I do. I find doing a number of different music-related jobs keeps me fresh and creative. I guess I'm one of those people who likes to have their fingers in a lot of pies! I try not to get any on my face!!

PEP: We get many questions from visitors asking about summer music camps. How can a student find and choose a good camp? What should they look for?
The web, of course, is a great resource, but it is hard to judge which one will suit—they all look great! Word of mouth is really the best way, if you know others who have had the summer experience.
The first step is to ask yourself: who am I and what I am looking for? How serious of a musician am I? How advanced is my playing? How much do I practice every day? Am I more interested in solo or ensemble work? Look for a program that matches your goals.
Personally, I feel that the most important part of any summer camp is the faculty. Students can improve a lot in a short time with the right teacher. Look at the faculty roster of the camp and study the teachers' biographies. Most will be fine performers; I recommend students to pay equal attention to the teachers' reputation and track record as a teacher.
Practice opportunities are also important. I have sent my own students to work with fine teachers at several different programs, only to find out that they could only practice an hour or two every day. That, in my opinion, is a waste of time.

PEP: Can you tell us about the International Institute for Young Musicians, of which you are president and CEO?
I founded IIYM in 1990. I felt that talented young people could benefit from attending a program that focused on them, with ample opportunities for study and practice. We pride ourselves on hiring teachers who we consider to be the world's finest.

PEP: Describe the IIYM summer camp programs. What do you feel makes them unique?
Well, as I said above, the quality of the teaching is extraordinary. There are student recitals and studio classes daily, so students have many chances to perform on stage. And our academic program, under the direction of Dr. Greg Knowles, from Juilliard, is very strong.
But if I had to pick only one thing…it would be the inspiration and sense of camaraderie that the students give to each other. Many talented young musicians have the experience of being somewhat isolated in their home communities. It's magical to see them come together at our program—it's a "shot-in-the-arm" that lasts for many months.
IIYM gets a lot of press coverage, and invariably a reporter will ask me: what do these kids like to do for fun? My answer always is: they're normal kids, and they like all the things that normal kids do. But they mainly like being together around music. Making music is what they think is fun! They are an inspiration to all of us lucky enough to be around them.
Students can come for 2-3-and 4 week programs at our Summer Music Academies at the University of Kansas during the month of July. Each student receives 2 lessons per week, can choose two music classes, practices from 3-5 hours daily and is eligible to perform in daily student recitals and studio classes.
Extra activities in 2005 include opportunities to participate in chamber music with Trio Fedele, masterclasses and lessons with the legendary American teacher John Perry, and our IIYM International Competition.
We've very proud of the competition—we offer prizes of almost $8000 to young pianists. Our first event was last year—the level was magnificent!

PEP: Do you have a favorite pianist and, if so, what attracts you to that person's performances?
No—not one, many. I love the middle-period Sviatoslav Richter (the later recordings are too slow for me), Martha Argerich in practically everything. I've been listening to a lot of Bach from Rosalyn Tureck and Angela Hewitt—two very different, but equally compelling pianists in this repertoire.
I also have a strong interest in historical pianism. My "desert island" disc is the Rachmaninoff-Kreisler recording of Grieg's C Minor Violin Sonata. So direct, so simple—and so profound. I never tire of it.

PEP: Does a piano student need to be particularly talented before they perform? How can the "average student" take advantage of performance opportunities?
All students should perform, at all levels—sharing music is an important part of study for everyone. Many teachers provide opportunities for their students (in my studio, we have workshops every two weeks, and formal recitals twice a year) and many teacher groups do, too. Playing for parents, grandparents and friends is also important.

PEP: What can we do as musicians to interest more people, children in particular, in good music?
All music lovers must be missionaries for the art which we all love. I think we can do more to work together in our professional organizations to let the public know about the benefits of music study and the skills necessary for success.
Piano teaching is a demanding occupation. I know some esteemed colleagues who give so much to their students that they have nothing left for outside the studio. This is a big mistake. We need to work together with colleagues of other instruments and disciplines to make a better world for music. Get involved!

PEP: IIYM sponsors an international piano competition. What are the advantages and disadvantages of competition as you see them? Should students of the piano be encouraged to participate in competitions at an appropriate level?
In my opinion, competitions are value-neutral. The benefits and problems arise from how one approaches them.
All artists need feedback, and a certain amount of it should be from those outside one's immediate circle. Competitions provide a good opportunity for this: you can listen to the other performers, read the judges' comments, and soak up the atmosphere.
It's easy, though, to put too much emphasis on winning. Some apparently feel that anything less than First Place every time is a failure. This is a recipe for a lot of unhappiness.
Our art is one of personality and opinions. This means that, no matter how well a student might play, they will not win every time, simply because there are so many differing views on how music should sound. This is part of the richness of our art—which also means, sometimes, that students don't get the place they think they deserve. Taking a broader perspective and keeping winning and losing in perspective is the key to growth in this area.
There are competitions for all different levels of students. They provide much-deserved recognition, performance opportunities and encourage excellence. We have found that the IIYM Competition has really gotten the surrounding community excited about music and young people.

PEP: You have been active in a number of music teachers organizations. What do you find most valuable about membership and participation in music teacher organizations? What could such organizations do to help teachers more? What should teachers themselves do to get the maximum benefit from such organizations?
In my generation, it would not have occurred to us not to join a teacher organization. Service and community involvement were important values for most of us. I think they are still important today. Working together on important issues improves the musical life of everyone. Building relationships with like-minded colleagues is another rewarding part of involvement.
Our teachers organizations are in a transitional time right now. Many of them have their roots as social clubs, in which members were expected to do quite a bit of thankless and sometimes unnecessary busy work as the price of involvement and recognition.
Today, young people want organizations that reflect professionalism and provide worth. They are not so willing to mindlessly accept jobs that do not reflect their own values. I see this as, overall, a good thing, and hope that our music teacher organizations will continue to evolve to meet these expectations. I do not think the teachers organizations will survive in the long term if they don't. Which would be a shame—our teachers groups do a lot of good!

PEP: What can university music faculty do to help teachers prepare students for college music training? What should private teachers do?
Our university faculty need to be involved in setting standards for music performance in our communities, and training the future teachers. They have some justifiable complaints, in some cases, about the level of students applying to be music majors. The only way to rectify this situation is to work together to set standards and build community support for them.
Pedagogy training is an important part of professional success in piano. It should not come at the expense of performance excellence. Neither should it be ignored.

PEP: Pretend this is your personal soapbox. What would you like to say to students, parents, and teachers of the piano?
The benefits of music study in brain development, socialization and goal setting are well established. Music adds beauty to the world—which is even more important!
But none of this works if students are not encouraged to perform to a reasonable standard: accurate, pain-free performance of repertoire, some study of études and technic, and work on the supporting skills of ear training, sight-reading and theory.
---