The adult student may be a beginner or an accomplished pianist and may have had poor or excellent training. Some adults may have studied only a short time as a child and some may have acquired the ability to play popular music with great skill and, yet, not know how to read music. Furthermore, many adult students may have been proficient pianists as children and now want to continue learning new repertoire. On the other hand, a transfer student may have had unpleasant experiences with a prior instructor. It is wise to refrain from criticizing the former teacher.
Each adult student has different needs. Therefore the initial meeting is very important. It is a crucial time during which you listen carefully and try to understand why the student is in your studio and what he hopes to achieve. It is also a time when you attempt to assess the skills the student brings in with him. I have learned that it is not possible to gather all this information in this first meeting. My first impressions have not always been borne out over a period of time, so I try to withhold making impulsive judgments.
Adults who study the piano bring with them a strong motivation. They are also better able to articulate their problems. Therefore, they will follow practice suggestions outlined for them and make consistent progress. On the other hand, adults may be more anxious than children to reach their goals. In that light, I find it important to encourage them by comparing their current accomplishments with earlier levels of achievement. It is also useful to give adult students an active role in choosing music which pleases them. With that in mind, I take great care to select pieces they enjoy and be able to learn with ease.
Beginning students, children or adults, can be taught the same basic musical concepts and skills. However, with children, the instruction must be geared to their developmental stage, whereas with adults, the critical issue is to allow ample time to integrate what they have learned. I monitor technical training carefully to avoid causing hand injuries.
New students lack understanding of the process which musicians have to go through to acquire their skills and, therefore, may have unrealistic goals. I think it unwise to deal with this issue at a first meeting. Over a period of time, the pupil is able to understand the process and set reasonable goals for himself. I cannot emphasize strongly enough the importance of non-judgmental listening. It is more important to establish a warm and friendly climate for the student. As with children, it is equally important with adults to appreciate the differences in people, be genuinely interested in them, and enjoy sharing your knowledge with them in such a manner that music becomes or continues to be a gratifying part of the student's life.
---
About the Author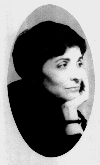 Annabelle Leviton, pianist and composer originally from Evanston, Illinois, now operates her studio in Los Ranchos, NM where she offers piano and composition instruction for adults and children from beginning to advanced levels.
Ms. Leviton has Bachelor degrees in composition and music education from Northwestern University and a Master's degree in composition from the Eastman School of Music. She has appeared as a soloist with orchestras and in duo piano recitals in the U.S. and Europe. Annabelle was an instructor at Kendall College in Evanston and at the Music Center of the North Shore in Winnetka, Illinois. She has served as a composer and consultant for a number of television dramas, including a Peabody award winner. Ms. Leviton has been a contributor to Piano Teacher magazine and is a published composer.